would you pay??
1000yen for a chance to touch 8 adult video Actress boobs~!

all in the name of charity and fundraising!! the cause you ask: AIDS awareness/Stop aids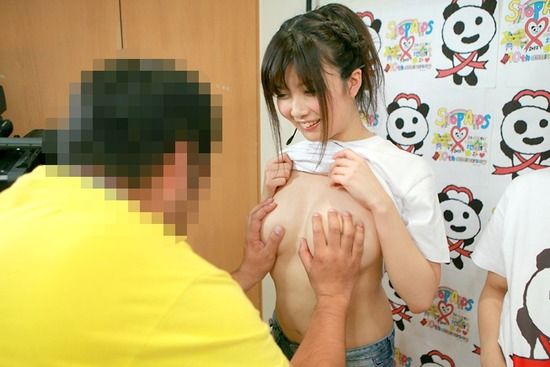 this astonishing story came from a source that has been circulating and caught my attention.
click here to read more if you understand Japanese.
http://www.another-tokyo.com/archives/50494850.html
Basically the campaign is a 48hour non-stop ongoing event with 10 AV/Porn actress participating in the event.
the event [「おっぱい募金」 boobie fundraising as the name states is a fundraising event that allows you man/woman to touch their boobs for 1000yen.
which totals to about 140yen per set of boobs (8girls available at once)
you get 10 seconds of happiness for every girl and according to reports, the girls "who are professionals" cheer you on to
'look them in the eye as you fondle them"
the event was held in
Shinjuku, at the Paradise TV building.
Lines and lines of men were queuing outside the building, waiting for their chance at the few seconds of happiness.

all participants were given a form to sign that they allow this to be broadcasted on tv and newspapers and they must be an adult to participate.
here is the Paradise TV website with information
http://www.paradisetv.info/24/oppai.html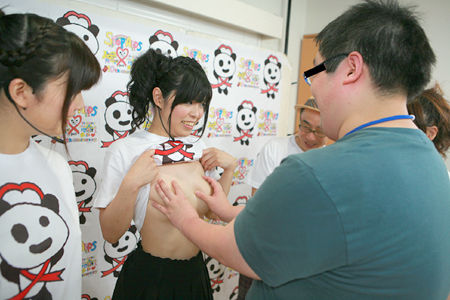 unfortunately for some of you with raging hormones, the event has ended and raised a total of
4.2million yen with 4690 participants
( i can imagine 99.9999 percent being men if not all 100%)
=---------------------=================================================
maybe next time yea?
but would you pay?
i would pay the 1000yen for aids awarness but i'm going to forgo the whole boob thing seeing that i'm a girl myself and the idea of paying for charity with touching boobies is a little too freaky for me.
interesting news ?
Love
Ferlyn Yoshimi