Today's Japan's coming of Age Day
"Coming of Age Day is celebrated Annually on the 2nd Monday of January. It's a celebration to congratulate young adults who have reached adulthood.(in Japan, 20years old)"
Girls usually dress up in Kimono and attend their
成人式
Adult day ceremony.
Then followed by a photo taking session with their family and then comes the after party.
1)Drinking with friends. (legal age is 20)
2)Going to Tokyo Disneyland
(very popular on this day, you'll see tons of beautiful girls wearing gorgeous kimono at tokyo disneyland)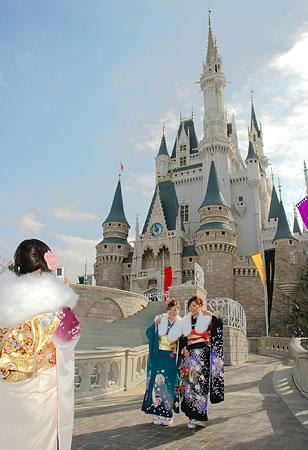 今日は成人の日よねぇ~~~
成人おめでとうございます!!
これからの人生頑張ってねぇ~!
Happy Coming of Age Day!
I'm turning 20 myself this year, i dont feel like a complete adult yet
but i still gotta work real hard nonetheless.
__________________________________________________________________
OTACOOL 2
If your a cosplayer, wouldnt you want to be featured in one of the biggest compilation of cosplay in the history of cosplay??!?!?
Here's your chance with Danny Choo's sophomore book
OTACOOL 2
What is OTACOOL 2?
Otacool 2
will be a collaboration with the largest Cosplay site Cure, Kotobukiya and Danny Choo. A ton of marketing yen will be put into this project and is an excellent medium to profile your cosplay work to the world. I can see many doors of opportunity opening for some of the folks who are selected to be in the book.
How do I become part of this bodaciousness?
If you are a cosplayer and want to be in the book, please go to figure.fm and signup for an account.
Then submit the following using the uploader.
Your cosplay photos - Full body, upper body, head shots (2 or more of each)

Name (including dannychoo.com Nick Name)

Age

Country of residence

Years of cosplay

Favorite cosplay character

Your website/twitter or facebook link

Brief statement
For more information on
OTACOOL 2
go to
http://www.dannychoo.com/post/en/25358/Otacool+2+Submissions+Open.html#landscape


LOVE

TTYl
FerlynYoshimi